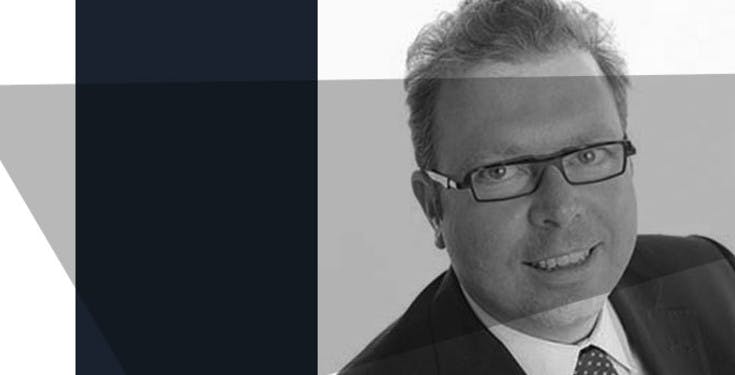 Exclusive interview! - Filip Geerts
In an exclusive interview for AUTOMATED, Jonathan Wilkins talks to M. Filip Geerts, director general of CECIMO, which represents the interests of the machine tool industry at a European and global level, helping companies improve processes and support the industry.
Can you give me some background on CECIMO and its aims?
CECIMO, founded in 1950, is a European association that represents the common interests of companies in the machine tools industry. We work with 15 national associations of machine tool builders that represent around 1,500 enterprises in Europe — 80 per cent of which are small to medium enterprises (SMEs). These companies are responsible for 98 per cent of the machine tools produced in Europe and 40 per cent of the machine tools produced worldwide. We support these companies and promote the industry and its reputation in Europe and worldwide. We work with governments to get the right regulatory framework to do business in and develop industry standards to provide companies with the expertise and support they need to establish the future of the industry.
How do you engage with companies to achieve these aims?
We collaborate with all the national associations to discuss our intentions and strategies of how to innovate the industry. They then communicate the information to the businesses they work with. Companies can also approach the associations with queries that we can answer or discuss with industry representatives.
CECIMO hosts a larger meeting twice a year with influencers from the machine tools industry and political delegates from the European Union. At these meetings, we discuss strategic issues in the industry and how we can work together to make improvements.
What is your definition of Industry 4.0?
Industry 4.0 represents a new model of production processes based on technology and the Internet of Things (IoT). Digitalisation means that devices have the capability to autonomously communicate with each other across the entire supply chain.
Industry 4.0 will bring new opportunities to manufacturers. They will be able to improve efficiency, increase sustainability lower design and operating costs and increase competitiveness. Most importantly, the increased collection of data throughout the manufacturing process will enable companies to provide entirely new services, such as predictive maintenance and product customisation.
Have you noticed any common manufacturing trends over the last five years that have changed the factory floor?
Digitalisation is not the only technology changing the factory floor. Artificial intelligence and machine learning is altering how we use collected data to improve manufacturing processes. Sensor data supports data visualisation and improves preventative maintenance, reducing excessive costs caused by unplanned downtime.
Additive manufacturing (AM) is also a game changer for the machine tool and manufacturing industries. AM enables mass customisation, reduce inventories and cuts time-to-market. Our companies represent some of the leaders in the production of metal additive machines for industrial use, as well as hybrid systems where additive and subtractive techniques are integrated in a single set-up. AM machines will complement the traditional machining and cutting methods already on the factory floor to efficiently produce high volumes of tools.
What do you think are the three main ways manufacturers can future proof their factory?
Companies need to invest in both technology and people to prepare for the future. Empowering people with the right knowledge allows them to work better with technology. Companies need to invest in training to upskill and reskill workers. To succeed in future careers in manufacturing, workers need more transversal skills such as complex problem solving, critical thinking and emotional intelligence.
Students need to be equipped with the skills needed to work in a range of industries and disciplines. We are helping the industry connect with higher education institutes and we aim to change the curriculum to increase the interaction students have with these technologies. It's important for everyone to be aware of the technology available to them. For example, aspiring doctors need to be aware that additive manufacturing is changing how we manufacture implants. As well as education, we support initiatives and apprenticeships that allow people to learn while they work.
What do you think will be the biggest manufacturing innovation that will be vital to building the factory of the future?
To build the innovative factory of the future, manufacturing companies need to encourage the collaboration of robots and humans. By working side by side, both robots and humans can optimise processes along the assembly line and interact to support one another. To us, the future is not about replacing humans with robots — it is about collaboration of skills.
How do you think manufacturers can remain competitive as the industry grows?
Manufacturers need to look to the entire production chain and where they can embrace technology. We also encourage companies to look at the bigger picture and the potential of international business.
Made in America and China 2025 are Government initiatives established to improve the manufacturing industry in their respective countries. Europe needs a similar, long-term industrial policy that incentivises growth and industry support, especially for SMEs.
A fun question to end on, who is your tech hero?
My tech hero is Tim Berners-Lee, the inventor of the World Wide Web, who gave us all the opportunity to discover and share information. In 2009, he also opened the World Wide Web Foundation to empower humanity with the internet. This foundation is raising money to ensure everyone has the same opportunities and right to information on the internet.