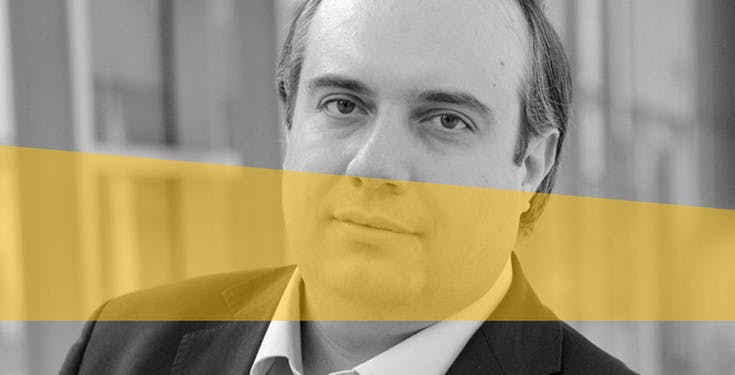 Exclusive interview! - Andrea Ferrari
In an exclusive article for AUTOMATED, Jonathan Wilkins talks to Professor Andrea Ferrari, Director of the Cambridge Graphene Centre and Science and Technology Officer for the Graphene Flagship. The Flagship is a future and emerging technology project funded by the European Commission to take graphene and related materials from laboratories into the market.
AUTOMATED: Can you give me some background on the Graphene Flagship and its aims?
The Graphene Flagship started in October 2013. This was the largest project on new materials ever funded by the European Union and possibly worldwide. The main objective of the Flagship is to take graphene and other layered materials from laboratories to commercial applications.
Within the Flagship, companies and universities across Europe can share their research and develop new technologies. We have over 150 partners and over 70 associate members from academic and industrial research groups in 23 countries.
AUTOMATED: How do you engage with companies and universities to achieve these aims?
The initial proposal was prepared in 2010 by a consortium of nine partners, including Universities, research centres and companies. Since then we've added over 140 new companies and universities as partners or associate members. New partners have entered via open calls or expressions of interest, while associate members can be selected at any point by the Flagship Management Panel, which I chair. The Flagship covers many application areas such as healthcare and medical, electronics and photonics, energy generation, and composites, so a wide spectrum of end users are engaged in the different application fields.
AUTOMATED: What is the Graphene Flagship doing to bring graphene to mainstream manufacturing?
Many companies across the world are aware of the potential of graphene and related materials and are investing in research and development. The Flagship acts as the central wheel of the science, technology and innovation in Europe and has ensured EU's lead in all key application areas.
In the last five years, we have worked together to improve the scalability of graphene production. Now, it can be made in much larger quantities, either in terms of surface, or quantity, so that it can be easily integrated into devices or composites.
AUTOMATED: What are the main benefits of using graphene in industry?
Graphene is so versatile because it is one of the thinnest, strongest and lightest known materials. It is flexible, impermeable to molecules and electrically and thermally conductive. Because of these properties, we are already seeing graphene being used in technologies, such as shoes, skis, tennis rackets, helmets, bicycles, and many other composites. Development is ongoing for its use in flexible displays, photodetectors and modulators, that could boost the performance and reduce energy consumption in the 5G network, as well as batteries and supercapacitors. In general, integrating graphene and related materials into products, tends to boost their performance and improve end user experience and satisfaction.
AUTOMATED: How do you think graphene will impact the future of manufacturing?
Our aim is not to change the way the manufacturing industry operates. Instead of replacing traditional manufacturing methods and materials, we want manufacturers to integrate graphene into their existing processes.
Working with graphene will improve the speed and simplicity of production as well as cost efficiency. Using graphene will also improve the performance of products. For example, composites will become lighter and more flexible.
AUTOMATED: A fun question to end on, who is your tech hero?
I started my academic career being appointed as a Maudslay research fellow in Pembroke College, Cambridge. Maudslay was a mechanical engineer and inventor during the industrial revolution. Maudslay is known as the father of the machine tool industry and many of his inventions are still used today. In the Graphene Flagship we need to follow his example of a practical innovator and brilliant invention for the benefit of society.