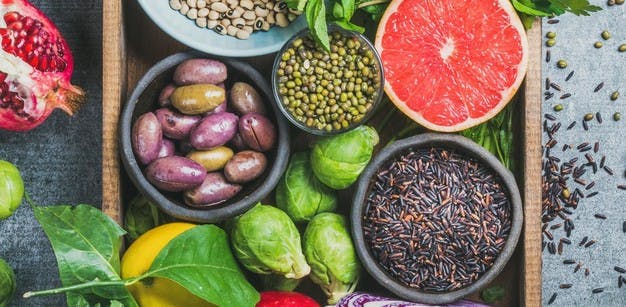 Food trends impacting the supply chain
A recent survey conducted by The Vegan Society found that one in five UK adults have cut down on the amount of meat they buy. In addition, around 13 per cent now choose meat or dairy free options from the menu when eating out. 
Research has linked vegan diets with lower blood pressure and cholesterol, reduced rates of heart disease, type 2 diabetes and some types of cancer. This, combined with an increasing concern for animal welfare and the environmental impact of animal produce, has led to a surge in vegan diets on a global scale. Now, approximately 0.5 per cent of the global population, or one million people, are vegan. However, veganism isn't the only increasing trend in the food and beverage sector. Consumers are opting for a variety of specialised diets, such as vegetarian, gluten free and clean eating.
With consumers placing an increasing demand for specialised foods, food and beverage manufacturers are having to adapt their supply chains to suit these new requirements.
Traceability
Traceability verifies the history and location of a product by means of recorded and documented identification. In Europe, traceability is covered by the General Food Law Regulation and in the US, it is managed by the Food & Drug Administration (FDA). Recently, the China Food and Drug Administration (CFDA) also issued guidelines on traceability for food manufacturing, proving its importance worldwide.
Consumers want to know where their food was sourced from, how it was produced and be able to check its journey. Luckily, advancements in the Internet of Things (IoT), Big Data and cloud computing offer a solution.
Traceability also helps food and beverage manufacturers manage contamination. As well as vegan foods, gluten free products are also on the rise. In some cases, this is because of intolerances or diseases, such as Coeliac. Manufacturers need to have evidence that their specialised products are not harmful to consumers that have specific dietary requirements. One of the main ways to ensure this is to avoid cross-contamination.
Gathering data
Consumers can now scan a product label with an app on their smart phone and immediately track its journey through the supply chain. Apps, such as HarvestMark, give food and beverage manufacturers the chance to show full transparency into the products on their shelves.
Currently, 70 per cent of food processors use 1D codes for track and trace. All incoming ingredients are dated with lot codes which, in most cases, are 1D barcodes that are scanned as they enter the plant. This makes the process of traceability much easier as it is used across many industries and throughout the supply chain.
Packaging
The campaign to reduce unnecessary plastic packaging in supermarkets has gained momentum over recent months. In the UK, Prime Minister Theresa May pledged to eliminate all avoidable plastic in 25 years and called for supermarkets to introduce plastic-free aisles, where fruit and vegetables are sold loose. China has taken the war against plastic waste one step further, by banning the importation of 24 types of solid waste, including polyethylene terephthalate and other types of plastic bottles and containers.
Incentives such as these have led to at least 89 per cent of manufacturers discussing energy management at board level, according to a study carried out by Siemens. Companies are becoming increasingly aware of the negative effects their processes can have on the environment, especially those in the packaging industry.
The materials used to package foods are expected to change drastically over the next few years. In order to meet new demand, manufacturers need to ensure their systems are able to easily switch to these new materials with limited downtime and outages.
On top of this, the popularity of food products with a shorter shelf life is driving major change in the food and beverage supply chain. Previous distribution models were designed around bulk shipments and focused on a high proportion of heavily processed food with a longer shelf life. Now, supermarkets are requesting smaller batches of foods with shorter shelf lives. Manufacturers that are only able to produce large batches can expect to encounter increased amounts of waste over the coming years.
After the success of initiatives such as Veganuary, we can expect the demand for specialised foods to continue growing. The food and beverage supply chain will never be the same again. To succeed, food and beverage manufacturers need to take notice of what consumers want and adapt accordingly.