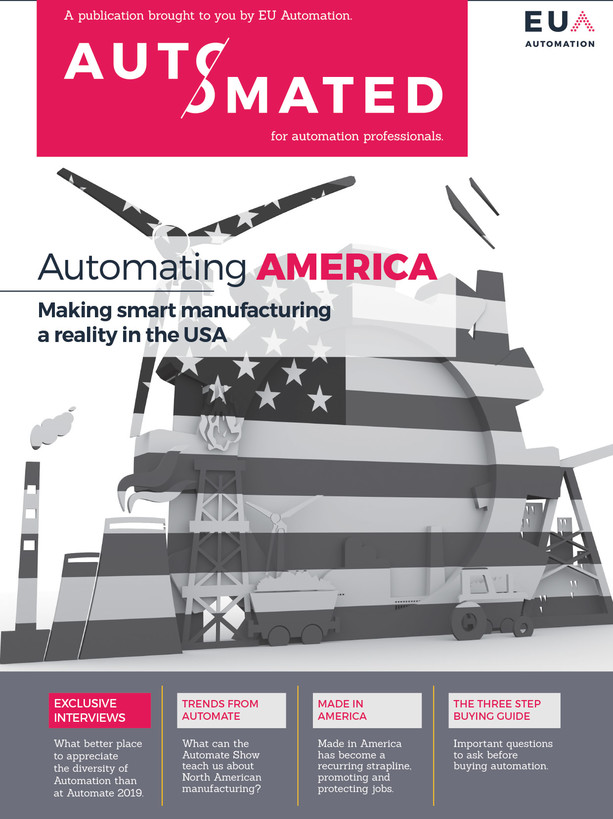 Automating America
Coming 04/02/19
.
Trade show season is almost upon us.
We're kicking off the period with a special edition of AUTOMATED, to celebrate North America's largest showcase of robot, machine vision, motion control and automation technologies — Automate 2019.
Compiling statistics from the last Automate exhibition, we examine the state of automation in the US. Do robots reign supreme, or is inadequate knowledge slowing the nation's uptake of digitalization technologies?
We've consulted several exhibitors on the matter, including software experts, Convergent IT and industrial robot heavyweights, Epson and TM Robotics.
In this issue, we discuss the latest trends in manufacturing, including the use of blockchain in Industrial Internet of Things (IIoT) applications, supply chain management and 3D printing.
We hope you enjoy reading issue 17!
Interested in reading this issue? Just click 'subscribe' and we will let you know when it's published.