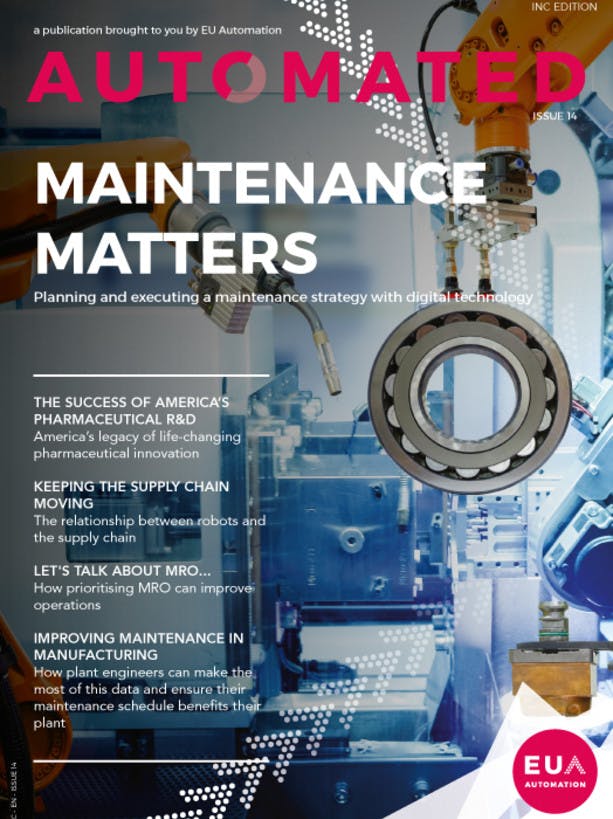 Maintenance matters
Welcome to the 14th issue of AUTOMATED, where we examine the trends in maintenance engineering and discuss their impacts on manufacturing.
Firstly, I introduce some of the most successful pharmaceutical research and developments in the US, including the war on cancer and the contraceptive pill. I also look at how innovation can influence a company's obsolescence management strategy.
I explain why maintenance, repair and operations (MRO) should be high on your company's priorities, not swept under the carpet.
We also discuss how collaborative robots can be used for maintenance, explaining how they can be used to speed up maintenance and reduce downtime.
In this issue, we've included an exclusive interview with Polish start-up Packhelp and Greg Bruns, from the Association for Manufacturing Excellence.