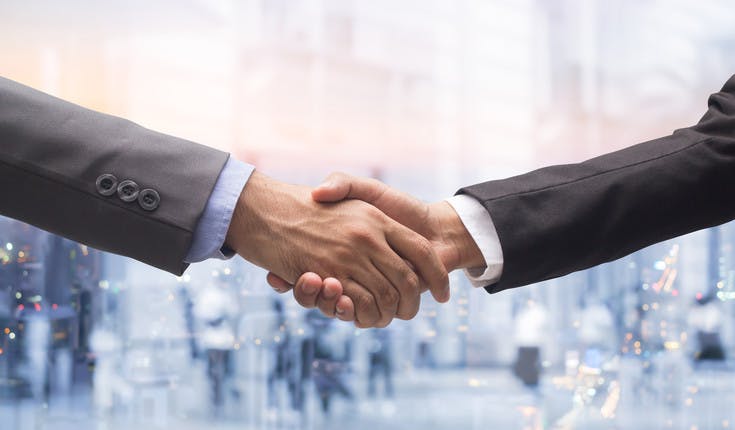 Working together in Industry 4.0
"If I have seen further, it is by standing on the shoulders of giants," Isaac Newton, 1675.
Isaac Newton was a mathematician, astronomer, theologian and physicist whose work was a critical part of the development of much of the technology we take for granted. His recognition of the importance of collaborative working should inspire the workers of today.
Cloud technology, a key component of Industry 4.0, provides a platform for the interaction between people, data and machines. It has enabled workers to easily communicate with colleagues, edit documents and access software from any location.
Industry 4.0 has also increased economic and supply chain globalisation, which has in turn created new possibilities for professional collaboration, allowing us to work with others in industry across the globe.
For instance, the Space Data Association (SDA) offers satellite communication companies the opportunity to share data in an efficient, reliable and controlled way. The companies' data is automatically stored in the SDA's highly secure Space Data Center, which is easily accessible to users while remaining highly secure against cybercrime.
Industry sector cross over
An equally valid interpretation of the phrase 'industry collaboration' would be collaboration between two industry sectors. This too is now easier than ever before, thanks to Industry 4.0 technology. It often results in the generation of ideas that could not be developed by one sector alone.
The Hong Kong Government puts a great deal of emphasis on this kind of collaboration and in January 2013, it established the Economic Development Commission (EDC), to further develop the country's industrial position. A key tactic of the EDC was to encourage collaborative relationships between separate industry sectors.
This initiative led the company behind the remote gaming craze, Pokémon GO to collaborate with manufacturers including Banpresto and Jakks Pacific. The partnerships resulted in the sale of Pokémon GO merchandise to promote the game and bring in further revenue.
In another example, the artist, Leon Lai collaborated with clothing manufacturer, Grandion Industrial Ltd to launch a series of souvenirs including cushions, T-shirts and bags. The launch was an economic success for the artist, the manufacturer and Hong Kong's economy.
Academia meets industry
Many universities have fostered symbiotic relationships with the companies in their area and often with the businesses working in the sectors where their academics specialise. Universities benefit from the use of companies' cutting-edge facilities to test the practical applications of their research in real-world situations and the companies benefit by obtaining up-to-date knowledge from the leading academics in their field. In addition, those companies that invest in education improve the economic health of academia in their sector, enabling their industry to employ university graduates with the required qualifications and experience — creating a positive feedback loop.
Bearing manufacturer, SKF's successful relationship with the University of Cambridge demonstrates the value of collaborating with a university. In 2009, the company advanced this relationship by establishing the University Technology Centre (UTC) in its material science and metallurgy department. The aim was to increase the understanding of the physical metallurgy of bearing steels and develop improved products.
Isaac Newton could not ask a mathematician 5,000 miles away to help him solve a problem, or share his latest idea with a fellow physicist on a different continent. Workers today must appreciate the technology available to them as a result of Industry 4.0 and use it to increase industry collaboration.