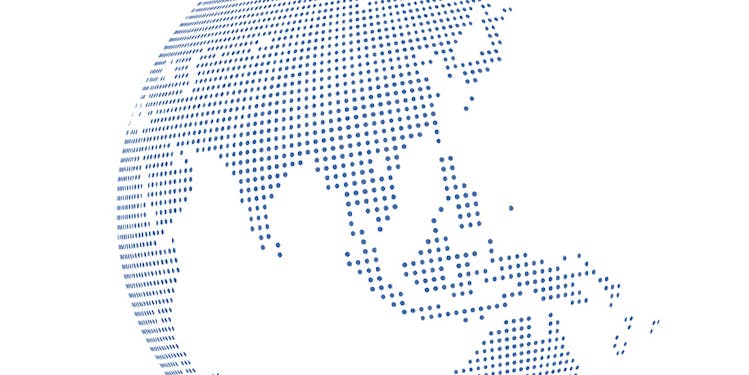 Preparing for the unpredictable
The immune system has three lines of defence to protect itself from pathogens. Firstly, the skin acts as a physical barrier, secondly, our body contains white blood cells to fight infection and, thirdly, our immune system develops anti-bodies following infection. Factories should adopt a similar multistep approach to combat unexpected shutdowns. Here, we explain why having the right strategies in place, might actually turn an unexpected pause in production into a glass half-full moment.
John Young, Head of APAC explains why having the right strategies in place, might actually turn an unexpected pause in production into a glass half-full moment.
The APAC region is the manufacturing hub of the world. According to a 2018 study, China and Japan account for 30 per cent of global manufacturing output. Naturally, factories work to tight production schedules, so an unexpected shutdown can have a substantial impact — not least for a business' bottom line.
Equipment failure is the cause of 42 per cent of this unplanned downtime. While historic theories have attempted to mathematically model the nature of equipment reliability, they rarely account for reality. Modern plants are now so complex that it's only with the help of deep learning and artificial intelligence (AI) that we can begin to find patterns to part failure and, importantly, the root cause of that failure. So, how can manufacturers prepare for the unexpected?
Stopping downtime in its tracks
A manufacturer's first line of defence should be prevention — aiming for near-zero downtime. Using preventative maintenance and condition monitoring procedures, downtime associated with equipment failure can be kept to a minimum. Going one step further, manufacturers can also opt for predictive maintenance practices.
By gathering machine data using an automated system, plant managers are able to predict production disturbances far more accurately. According to McKinsey, predictive maintenance can reduce machine downtime by 30–50 per cent and can increase machine life by 20–40 per cent.
For example, Japanese utility company TEPCO began using predictive maintenance strategies in 2017 and has since invested in Internet of Things (IoT) technologies to further take advantage of machine analytics. Many other businesses in the APAC region are following suit, with unexpected downtime driving investment in digital transformation. It's no surprise, therefore, that the APAC predictive maintenance market is expected to reach a 31.1 per cent compound annual growth rate (CAGR) between 2019-2025.
Despite advances in predictive maintenance technologies, it is impossible to predict all unexpected pauses in production, especially those caused by uncontrollable external circumstances. An unexpected halt in production could last from several minutes to several weeks and could be caused due to a power blackout, a natural disaster, a change in legislation or a global pandemic, for example.
With so much emphasis on optimising process efficiency and minimising production disturbances, manufacturers may fail to effectively plan for a complete halt in production. However, hanging up your boots after phase one won't do.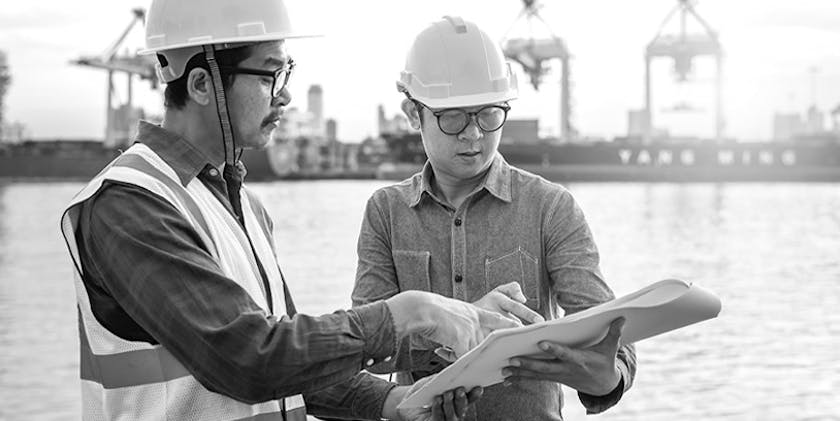 Maintenance repair and overhaul (MRO) opportunity awaits
The second line of defence is having a pause-in-production plan — crucially, one that is developed in advance of any problems occurring.
An unexpected production pause could be a great opportunity to undertake opportunistic maintenance or make incremental system upgrades. Ensuring that these projects can be completed in one working day, will allow the factory to be up and running again should circumstances change.
For example, manufacturers could complete small systems upgrades such as investing in cost effective sensors and cloud-based computerised maintenance management software (CMMS). This allows data from critical machine components to be continually monitored. Data fluctuations in machine temperature, pressure, vibrations and speed can provide early detection of a wider fault, which will give the facility an operational advantage once production can recommence.
Develop strong supplier relationships
It's safe to say that no factory is an island. Supply chains are made up of multiple factories with multiple production lines, each with multiple machines and operators. Supply chains have become highly sophisticated and vital to the competitiveness of many companies. But their interlinked global nature also makes them increasingly vulnerable to a range of risks. Supply chain optimisation can minimise costs and reduce inventories but has also removed buffers and flexibility to absorb delays and disruptions.
For the past couple of decades companies have favoured the just-in-time (JIT) model and have implemented practices to reduce inventory across the supply chain. To take advantage of the cost benefits of this model and to ensure unexpected maintenance or system upgrades can occur, it is important to have strong links with a reliable parts supplier.
A maintenance plan can't be executed if it doesn't account for resource planning. So, step three involves developing strong and geographically diverse parts supplier relationships. In an increasingly unpredictable world, it is particularly important for manufacturers to have strong supplier relationships that transcend geographical borders, help minimise disruption and can safeguard future MRO projects. For example, if a machine component needs to be replaced before production can recommence, a reliable parts supplier is essential to minimise the impact of the unplanned disruption.
Some say the best things in life are unexpected. While the same may not apply to an unscheduled pause in production, if manufacturers seize control of their operations through robust maintenance strategies, incremental equipment upgrades and reliable supplier relationships, they can turn that glass half-empty moment into an opportunity for their factory.