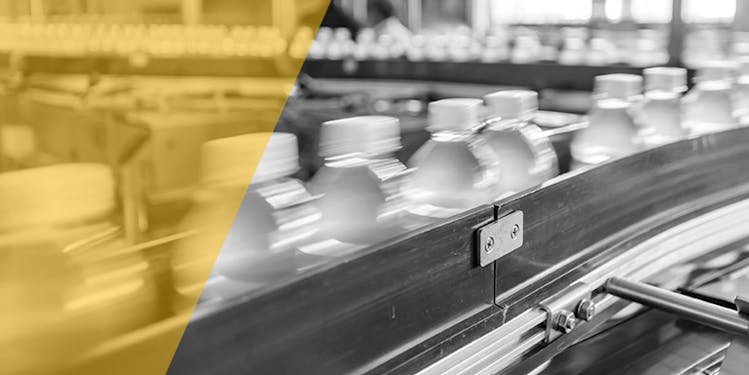 Automated mass production to meet customer demands
Food and beverage manufacturers are under pressure. They are facing growing demand for trendy, high quality products with guaranteed safety and extremely short production times. However, if companies meet this demand, there is huge potential to increase sales. In fact, a Frost & Sullivan report states that six in ten customers in the APAC region are willing to pay more to companies that provide excellent service. But how can companies in the APAC region meet demand without minimizing profit?
John Young, APAC director at EU Automation, discusses how automated mass production can help manufacturers meet customer demands.
Customers buying food and beverage products want convenience, consistency and customization, and organizations looking to meet this demand, as well as deal with changing trends, variable raw produce costs and fluctuating shipping and storage costs often struggle to keep up. However, automating processes across a facility can often hold the key to success.
Speeding up production
Integrating automation into any production line can significantly increase operating speed. Human workers can only work so fast while maintaining safety and will inevitably slow down when they become tired. Motors, on the other hand, can power machines, meaning the equipment can perform at higher and more consistent speeds than any human workforce could ever reach.
Integrating sensors into a production line also helps the overall system and facility to be monitored much more closely. Inputs and outputs can be quantified and the data can be tracked and analyzed by a remote monitoring system. Connecting the machines to a monitoring system allows any inefficiencies to be identified, managed and rectified much faster too, reducing the risks of profit loss and unnecessary downtime.
Improving quality
It's inevitable that humans won't perform tasks in exactly the same way every time, particularly when they become tired, stressed or distracted. Machines are calibrated to perform tasks to precise measurements, such as moving at specific angles, pouring out exact amounts of liquid, or picking up delicate products carefully to avoid breakages. This means consistency and quality between batches is more reliable with the integration of automated machinery.
However, for machines to continue to perform with supreme precision, they must be well maintained to prevent faults that can impact product quality. Maintaining a relationship with an industrial parts supplier means as soon as a fault is detected, a repair can quickly be completed. EU automation supplies new, reconditioned and obsolete industrial parts, allowing any equipment model to be fixed. Stock items are shipped withing 24 hours, ensuring minimal disruption to the production line.
Trend setting
These trends are vast and continually changing. Yuzu, a citrus fruit with taste likened to mandarin orange and grapefruit, has significantly grown in popularity in the APAC region. In fact, 365 yuzu flavored products were launched in APAC between 2017-2019. Products vary from Yuzu and Jasmine Tea Flavored Gum in China to the YM Yuzu Pressed Juice in Australia. While yuzu seems well on track to becoming a firm favorite, other trends disappear as quickly as they arrived. With that in mind, production needs to be highly adaptable.
Additionally, some trends can be complex in terms of the recipe process, number ingredients or the need for extremely precise actions. Humans may only be able to perform these difficult tasks at a slow rate, or even not at all, whereas automated equipment can often operate with extreme precision and speed as well as being adaptable at the touch of a button, allowing complex food to be produced on a mass-produced scale.
This is increasingly important as customer taste and demand changes, meaning that many manufacturers have to change recipes or even entire production lines to keep up with consumers changing taste buds.
Ensuring food safety
However, these rapid changes can pose health risks, as production lines are often adapted at record speed to meet consumer demand. As a result, food safety incidents are on the rise in the APAC region. In fact, it is claimed that food fraud and safety scandals have cost manufacturers over $8 billion USD every year in the APAC region alone.
Understandably, this increase of threats and the perception of threats is driving the need for food safety improvements, particularly across the mass-produced food and beverage sector.
Integrating automation into the production line is key to increasing food safety. Some factory machines remain in a fixed position, working continuously on the same product or with the same ingredients, meaning it is highly unlikely for any unintentional transfer of ingredients will occur. However, production facilities that manufacture products susceptible to changing consumer tastes must be monitored more closely to avoid potential risks.
Manufacturers are facing challenging times and must consider multiple factors for success in the food and beverage industry. They must meet the growing demand for products by increasing production, while also balancing food safety, product quality and integrating changing tastes and trends.
With customers willing to pay a premium for excellent service, manufacturers are certain to get a substantial return on investment in automated equipment. Automation offers a multi-focal solution for manufacturers – providing businesses reassurance in these challenging times.